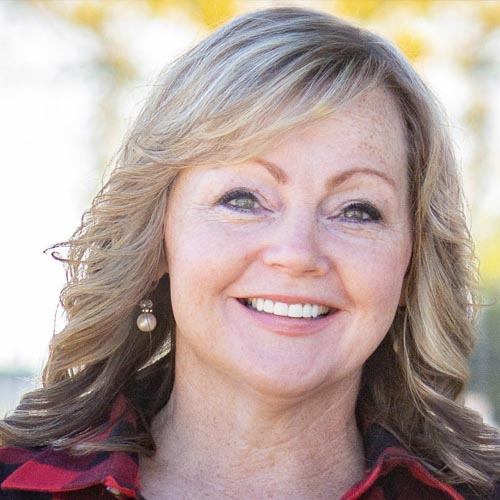 Janelle Joy
Director of Intercession
Janelle gave her life to Christ in grade school and felt the Father calling her into ministry at a very young age. She was filled with the Holy Spirit several years later as a teenager amongst strangers at a youth camp. At this time, the Holy Spirit birthed in her a raw cry for lost souls. Throughout the years, she has witnessed the healing hand of the Lord both in those around her, as well as in herself. One of those miraculous miracles included being healed of cancer both before and after having children.
Janelle comes from a close-knit family of sixteen. They mutually share their love for Christ and are multi-faceted within God's mighty kingdom. Janelle attended North Central Bible College and studied Child Psychology, minoring in Missions. She and her husband of twenty-eight years served as children's pastors and youth pastors for over thirteen years in a church that was birthed out of the Jesus People Movement. She and her husband also pioneered a church in their home in Youngtown, Arizona, shepherding, hosting healing crusades, preaching the gospel in the streets, and seeing people enter into their calling as they gave their hearts to Christ and were filled with the Holy Ghost.
Janelle currently serves at Fresh Start Church in Peoria, Arizona where a tangible and sustainable move of God broke out in 2014. She has two beautiful miracles she calls her children, who powerfully serve in God's kingdom alongside her. Using the power of intercessory prayer along with praying the Word of God, Janelle has witnessed God moving powerfully around her, daily demonstrating signs and miracles, both in and around her.